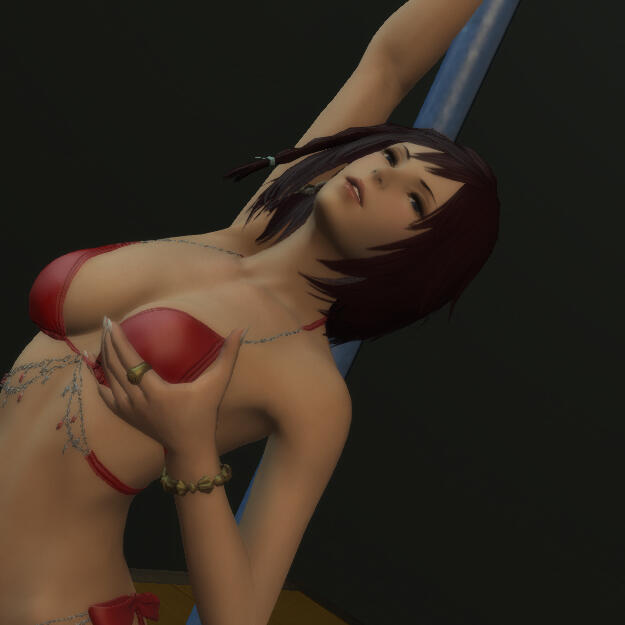 Alice Seriella
"The more you love looking, the more I love showing"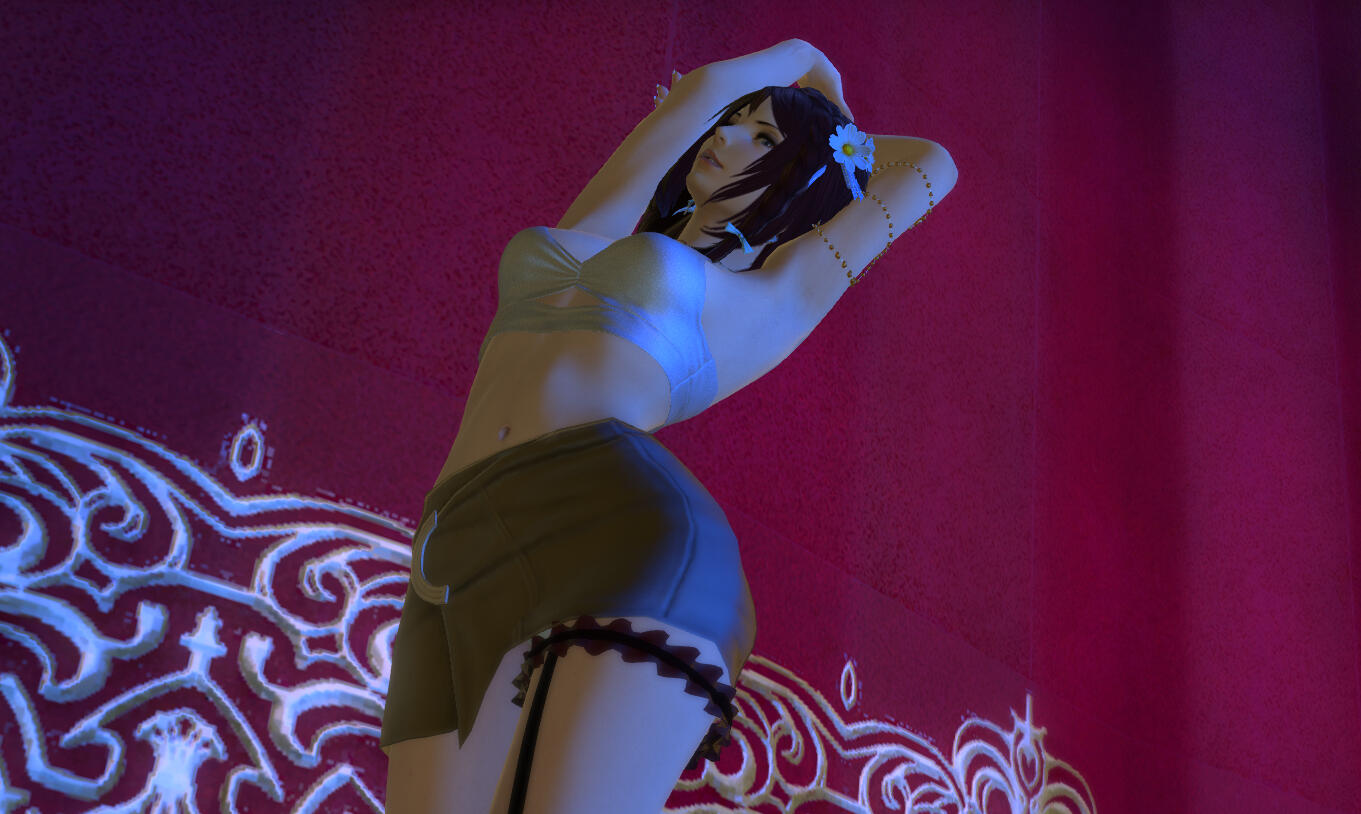 Alice Seriella
Escort, Private dancer
Age: 24
Gender: Female
Sexuality: Bisexual
Role: Equality preferred/ Sub Leaning
Likes: Softcore teasing, Exhibitionism, Short dresses and skirts, Lingerie flashing
Dislikes: Anything that is forced or harmful, anything that should be left to the bathroom
---
Hello Guests!~
My name is Alice. I'm a shy, soft-spoken girl, who had a quiet and peaceful upbringing in the Twelveswood of Gridania. Though it was a little too quiet and peaceful for my adventurous spirit. So I like many adventurers before me, set out on my journey. I visited many cities and towns in the pursuit of trying to better the lives for the people there. And even through all of that I felt like there was something more. Something calling me. Then one day I heard tales of what other adventurers do during their off-time. Thus sparking my flame of curiosity. After some searching I visited a venue that fit into my schedule and became completely entranced. The beat of the loud music motivating my body to move with it. And all the while watching the dancers on stage move their bodies too. Their movement entertaining the guests, and that flame I felt from hearing the tales grew brighter. I felt like that was something I could do. That I wanted to do. So my adventure into the night clubs began.
My experience as an escort and exotic dancer may not be as extensive as others, but since starting I've branched out into multiple nightclubs across the lands. With the hopes of meeting more like-minded people and provide venue guests with the opportunity to receive my style of adult entertainment. In that time, which granted hasn't been very long, but I've yet to meet another dancer girl who does things quite the same way that I do. But if I ever do meet one, imagining the double fun we could offer a venue guest could be fun!
Curious about my style of entertainment? Well please hop on over to my service page for more details~

📍Please note that all my services will ONLY be done at the various venues I work at. I will not give service outside of the club hours.
My Style
My performance as an escort and exotic dancer can be referred to as softcore exhibitionism. It's all about the slow, soft teasing as i dance in sexy outfits. Flashing my lingerie during my dance in very seductive ways. Gradually increasing the intensity and getting more wild as time goes on. My services are to fulfill the fantasies of those venue guests who like to see a girl in sexy outfits and enjoy the intimiate glimpse(s) underneath. Sharing in that mutual enjoyment with a venue guest and slowly feeding more and more into each other's pleasure.
Who would enjoy my performance the most?
1) Someone with a major lingerie fetish. Those who'd get just as excited seeing a girl showing off her lingerie as much as they would seeing her naked. Maybe even more so as they're played with more and more...2) Those with voyeuristic tendencies to want to look down a girl's shirt or up her skirt. In most cases, you'd expect for her to get very mad and embarrassed and want to slap you if you were caught. But what if you didn't have to worry about that...3) Those who ever wished that not only would a girl not get mad if you saw up her skirt, but instead, she likes it! She encourages it! She's just as excited as you are, and is in fact, quite aroused by it!
If any of those things describe you, it's okay, don't worry! Let me be the one to fulfill that fantasy for you! Look for me in the following nightclubs on the Primal data center:
Amielux: Exodus✨Empyreum💕 Ward 15, Plot 2 (Mondays 9PM - 12AM EST)Sugar & Spice: Ultros✨ Empyreum💕 Ward 8, Plot 24 (Thursday 9PM - 12AM EST)Horns and Heels: Ultros✨ Lavender Beds💕 Ward 7, Plot 3 (Friday 10PM - 2AM EST)
Prices
📍Please note that all my services will ONLY be done at the various venues I work at. I will not give service outside of the club hours.
Lap Dances (where available):
- Get up close and personal attention from me which would include lots of flashing and teasing, concluding in a quick but erotic lap dance!
- These take place out in the open on the venue floor, which could be in a VIP section or other designated area.Basic Lap Dance (15 min): 150,000 gil
Tier 2 Lap Dance (30 min): 250,000 gil
Full Private Service:
- Get the full, hands on experience of all the teasing and pleasing that I wish to give to the best of my ability! I strive for the utmost in mutual pleasure with my style of erotic entertainment!
- These take place within the private rooms each venue has to offer.
- Private room service rate/time can be extended until the venue's closing hour.30 minute private room service: 400,000 gil
60 minute (1hr) private room service: 800,000 gil